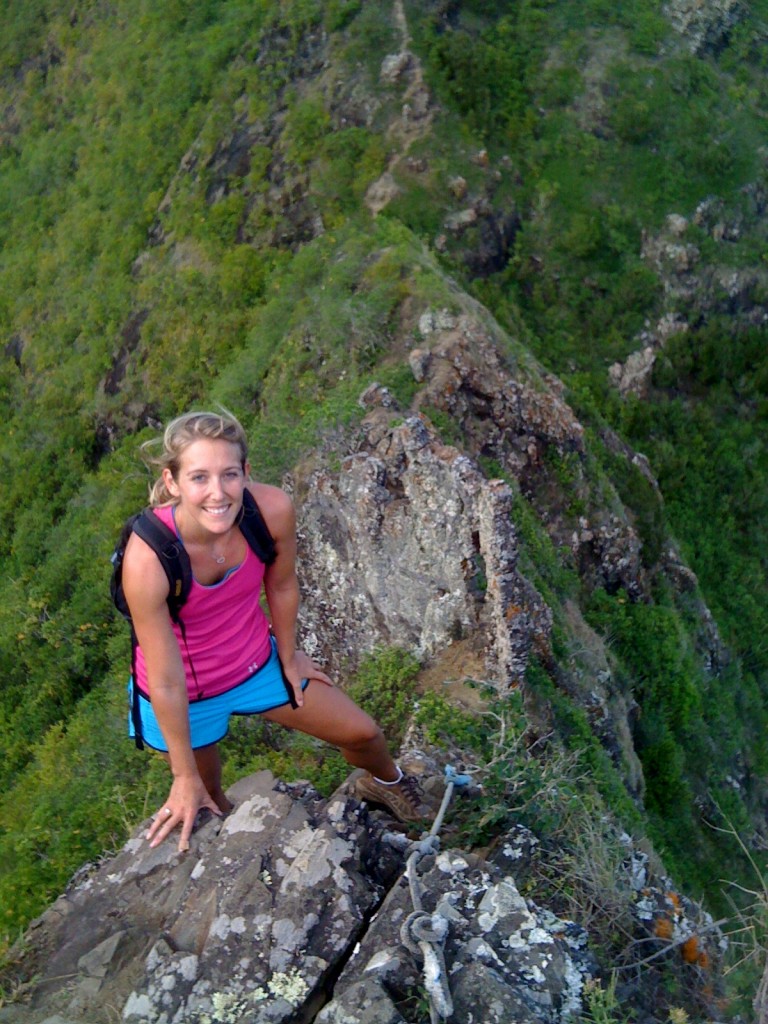 Hiking the three peaks of Mt. Olomana has been on my Hawaii Bucket List for a long time and I finally conquered it! I have to say, it ranks up there with Ka'au Crater as one of my favorite hikes on Oahu. I didn't know much about the hike aside from the general word on the street that it's a tough one, it's steep, there's lots of rock climbing, it has killer views of the windward side and most people only climb the first peak. Oh, and someone fell and died on this hike in April. Yikes. I remember hearing about that, along with the warnings that only expert climbers should attempt the second and third peaks.  I like a challenge and consider myself an experienced hiker, but I am by no means an expert, so I decided I'd assess the situation once I made it up the first peak.
My buddy Matt and I hit the trail last week, which was dry and in good condition. It was a clear, hot day but the winds kept us cool. As we climbed higher and started to feel the burn, we turned our focus to the gorgeous vista of the windward coast opening up in front of us. We could see from Makapu'u all the way to Kualoa, with Maunawili Valley surrounding us and the majestic Ko'olau Mountains behind us.
We reached the top of the first peak and were greeted with this view of the second and third peak, which, I'm not going to lie, was a little daunting. The drops in between the peaks are pretty darn steep. Luckily, Matt did the hike years ago and was confident I could make it all the way. I knew I would always kick myself for getting this far and not continuing, so I tightened my shoe laces, took a deep breath and off we went.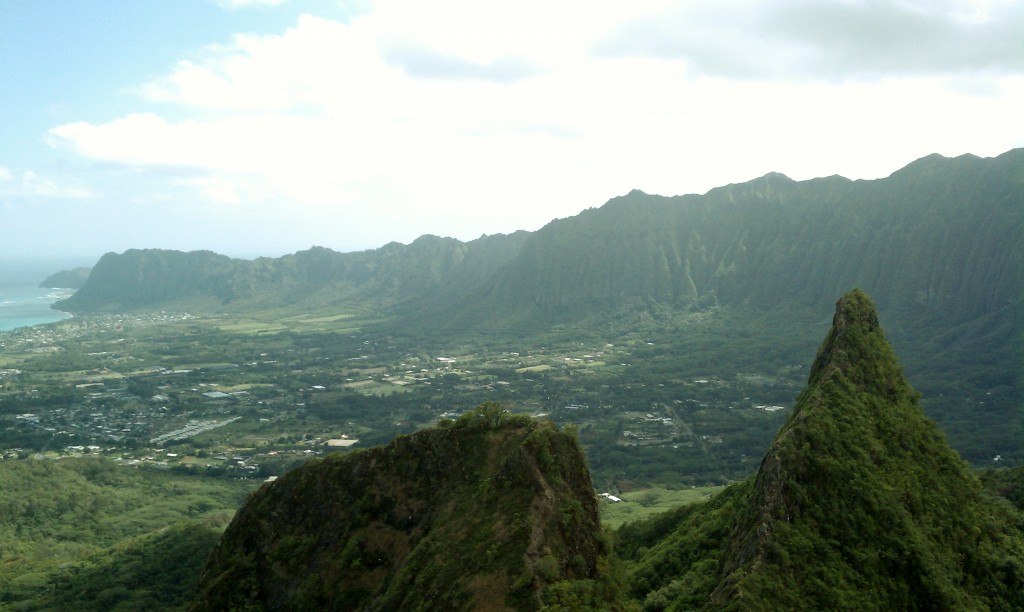 The warnings are legitimate – the second and third peaks definitely wouldn't be suitable for a novice hiker, or anyone not comfortable with rock climbing or heights. There are a couple 15-20 foot rock faces to get up and down using only ropes, as well as steep cliffs, narrow trails, and strong gusts of winds that can throw you off. It was challenging but Matt and I both agreed that we never felt unsafe at any point. There are tons of good hand and foot holds so we were never really stuck looking for our next move. The key is to take your time and stay focused on what you're doing. And also to remember that you have to turn around and climb all three peaks again on the way back, so make sure you have energy to do that!
Needless to say, we were pretty exhausted at the end of the hike, but it was an awesome day and the feeling I got at the top of third peak made it all worth the effort.  I'm stoked to cross that one off the bucket list!